abba® Pure Performance Hair Care is a sophisticated and thoughtful hair care brand made with plant derived botanicals to create products that truly perform. Our new ProQuinoa Complex™ is our most strengthening formula yet. It uniquely combines the power of three potent proteins – quinoa, barley and soy – renowned for the repair benefits they provide.
We include ProQuinoa Complex™ in all abba products because
the synergistic power of nature it provides is unparalleled.





JKS is an Italian made cream color and wet line with 82 intermixable shades and a full line of professional consumer support products. Developed for hairdressers by hairdressers, JKS has been voted the #1 hair color in the country for the past 4 years by Beauty Launchpad Magazine readers. Offering stylists quality products at an affordable price point, JKS helps salon professionals remain competitive and yet more profitable all while using a superior product.
JKS International's breakthrough in it's professional hair care line spawns the next generation of beauty products. Super Anti-oxidant ACAI BERRY, found in JKS products, prevents oxidants from harming hair while repairing damaged proteins in the hair shaft.
You and your client will know the difference in JKS Hair Care.
"LOVE YOUR HAIR LIKE WE DO!"



JKS color Touch Up powder sprays come in 14 shades and a clear volumizing formula.




All salon professional POWERTOOLS are problem solving products. Color/chemical servicing becomes easier, cleaner, and faster, making for better results,
and a more comfortable experience for clients.




UNIQ ONE ALL IN ONE CLEANSING BALM
UNIQ ONE ALL IN ONE HAIR TREATMENT
THE PRODUCTS THAT OFFERS YOU 10 MAIN BENEFITS THAT YOUR HAIR NEEDS.
1 REPAIR FOR DRY & DAMAGED HAIR.
2 SHINE & FRIZZ CONTROL.
3 HEAT PROTECTION.
4 SILKINESS & SMOOTHNESS
5 HAIR COLOR PROTECTION / WITH UVA & UVB FILTERS.
6 EASIER BRUSHING & IRONING.
7 INCREDIBLE DETANGLING.
8 LONG-LASTING HAIRSTYLE.
9 SPLIT ENDS PREVENTION.
10 ADDS BODY.




We make hair products for the people who live every night to the fullest. The ones who treat their bodies as their canvas and the world as their plaything. And the people who know that if you're not living on the edge, you're taking up too much space. Our products aren't just made to turn heads. They're made to be touched.



Orofluido ...
has its inspiration in the beauty rituals of ancient traditions.
The Berber women who live in Morocco have teaught us to protct and care for our hair with the prized Argan oil. The beauty secrets of Cleopatra, Queen of Egypt and still a symbol of seduction today, included a treatment based on Cyperus oil, which left her hair smooth, shiny and velvety to the touch. Linseed oil was used by Egyptians, Hebrews and Phoenicians alike as an incredible source of shine for hair.






ADVANCED TECHNOLOGY, ENHANCED RESULTS.
KeraSpa introduces innovative high quality products, taking advantage of authentic Brazilian ingredients and their natural benefits. This new formaldehyde free technology and advance formula smoothens the hair physically and not chemically, using amino acids synergy cysteines which provide absolute control of the hair. The KeraSpa smoothing system reduces curls and removes volume and frizz of the hair for 3 to 4 months.
KERA EXPRESS...
is an excellent way to reconstitute the proteins in the hair and increase its brightness and softness to the touch. This treatment contains cysteines and wheat proteins that activates on all types of hair. It's ideal to use as a short term smoothing treatment and could extend the longevity of a smoothing treatment KeraSpa. It conditions, reduces the
volume and frizz in the hair in a single treatment.




Sorme is a brand that approaches makeup from a skin care point of view.
A sophisticated, multi-tasking line of makeup, Sorme is formulated with clinically proven
anti-aging peptides, natural antioxidant botanicals, sunscreens and the finest color pigments available. Sorme is an Award Winning makeup line and a regular on the pages of
Beauty Launchpad, Dayspa and Dersmascope industry magazines as well as
People and Allure magazines. Our products are known and used by celebrity makeup artists
and stylists as their 'secret weapon' to create their vision of glowing skin,
pouty lips and captivating eyes.





The secret to youthful beauty lies within.
Not just in the soul and spirit, but also just beneath your skin's surface. Recovering and protecting that beauty is what defines Refinée products. Each luxurious cleanser, brightening exfoliant, soothing repairing cream and firming serum is make of a remarkable new fusion of the most advanced ingredient technology in harmony with precious protective
botanical extracts from the earth and ocean.
The innovative Refinée PEP-SYN™ COMPLEX pairs patented peptides that have clinically proven anti-aging benefits with complementary plant extracts that have century-proven healing power to create optimal age-reversing potency while keeping your skin soothed and hydrated. Your Refinée beauty ritual will help your skin behave like healthy, young skin that has
not experienced the ravages of stress and time.


Each and every Royal & Langnickel beauty brush
is handmade with superior attention to detail and the
finest craftsmanship available anywhere.
From the beginning Royal & Langnickel has been a pioneer and market leader in manufacturing the highest quality brushes and accessories. Our dedication to the art of beauty drives our enthusiasm for creating innovative products for the makeup artist and consumer.
We consistently anticipate the needs of the market by listening and acting on the suggestions of our customers. It is in this spirit that we have developed specific brush programs to meet the needs of every level of makeup professional and consumer.


Savina nail colors...
Savina Nail Polish is a High Quality Nail Lacquer formulated exclusively for Professional Beauty Salons & Spas. Our unique lacquers are all made in USA from pastels, reds, neons and glitters, we provide the trendiest colors across the nation!
Formaldehyde/Toluene & DBP FREE! Not tested on animals.
Savina Nail Polish contains polymers for long-lasting color, along with resins to enhance flexibility and adhesion in order to maintain a long lasting durable manicure. We offer a full range of colors from Light to Dark with 102 innovative, eye-catching shades along with
6 essential nail treatments.




Depileve is easy to use and provides excellent results.
The wax formula is made from natural ingredients that moisturize the skin so even those with sensitive skin can use it. The most impressive thing about Depileve Wax is that it's easy to use. Simply heat the wax and apply it with the special wand. Then use the special strips
to remove the wax along with the hair.
Strips come in two sizes so you can use them on any areas needed. You can use it on any area of the body where you want to remove hair. The system has small sized strips that are perfect for use on the upper lip as well as on the bikini area. Larger strips are perfect for legs.
You can also remove hair from arms, face and back – anywhere there is unwanted hair.
Once you remove hair with the Depileve Wax system it won't come back for weeks. The hair is removed with the root leaving you with smooth skin. When you use Depileve Wax you'll have the smoothest, softest skin possible. The wax contains special emollients that
keep your skin soft and moisturized. We carry the kits as well as separate items.




Marilyn® is the name that has redefined the art of hair brushing.
Proud to be the first brand on the market to introduce the distinguished hour glass design; which is only one of the key differences that makes Marilyn® Brush a leader in the industry. Designed specifically with the professional stylist in mind, the Marilyn® Brush hourglass bristling area adapts perfectly to the shape of the head allowing for more contact and control!
The Marilyn® Brush is designed to assist in eliminating carpel tunnel syndrome with
a simple 1⁄4 turn of the brush, the hair locks into place.




Between colorings, everyone needs a little Grayce®!
Grayce Root Revive® is the quickest, easiest way to cover gray roots that grow out just weeks after your hair coloring treatment. You can cover any sign of gray roots even 5-6 weeks after your last professional hair color or hair coloring. Grayce is a temporary hair color product that allows you to deal with covering up gray roots to get you through the few days until your next hair color treatment. Root Revive® washes out when you shampoo and only takes minutes to re-apply. You can use Grayce every day.






Jaguar Shears
Hairdressing scissors are our business – and we produce up to 3,000 of them every day. They form the basis of a range of Jaguar products that have shaped the industry. Our years of experience, continuous development of knowledge and skills and use of state-of-the-art production facilities let us craft hairdressing tools that meet the market's most ambitious requirements. This is a challenge we have successfully faced since 1932, at our head office in Solingen, our branch office in Osaka, and towards our customers in over 80 countries. Elegance, clarity, and quality: three features that have kept our customers coming back for our cutting tools and professional styling tools for decades.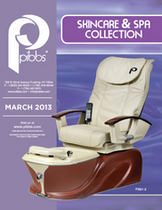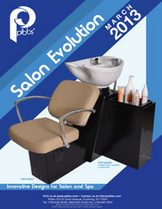 Pibbs Industries is one of the world's leading manufacturers
of salon, beauty and spa equipment in the world.



Established in 2004, Cortex is the industry's leader in hair expression, providing the
most advanced collection of hair care products for both professional and home use.
Cortex offers a full line of superior products for hair care, including a wide range of
premium flat irons, blow dryers, and accessories. All of our straighteners are made with top of the line floating plates and include the latest heat technology. In addition, all of our straighteners are backed by a lifetime manufacturers warranty. Our merchandise is manufactured under close scrutiny by our technical partners from around the world, and each of our products are closely monitored for any inconsistencies or defects in production. Less than 1% of the tools manufactured by Cortex are found to be faulty, a statistic unmatched by nearly all our competitors, and one that defines Cortex as a leader in both
innovated and reliable hair care technology.




Check out the new Vapor Treatment Smoothing Iron!!!






Turbo Power was the first company
to introduce the turbo hair dryer to the salon professional.
Since their introduction we have produced newer, more powerful styling tools.
Today, our product lines also include curling and straight irons, diffusers, hair brushes and so much more. If you are as serious about your work as we are, then Turbo Power is your only choice for professional styling tools. Quality is the characteristic evident in all Turbo Power products.
It is the primary feature built into every professional product we manufacture.
Discover the experience of owning a Turbo Power Professional Dryer. Hand-crafted motors with up to 2000 hours working operation and powerful 100 watt output. Heaters with double wound,
manually fitted elements with an unlimited life and stability guarantee.
Fitted with the most reliable safety thermostat.
Turbo Power Flat Irons...
and Accessories are known world-wide as the most innovative, durable and professional available today. Made with high quality materials, they are an extension of the professional hair stylist's art and science. Work quickly, efficiently, even on the most demanding new hair styles. Discover the difference, owning a truly professional tool makes.




Top performance for stylists who think
in terms of art with a zen-like passion for their work.
Artizen® Professional Digital Flat Irons with Surround Heating®
Technology and Ceramic - Ionic Dryers.
The Artizen® Professional Dolphin Iron is the signature appliance of the line. Combining the best attributes of flat irons and curling irons, the Artizen® irons deliver controlled even
temperature over all sides of the conical chrome surfaces designed for the
optimum penetration of heat without damage to the hair.
The Artizen® Professional Dryers use the latest innovations to decrease drying time and leave the hair healthy. The patented Kompressor Motor System, OAS nozzles and fan system combine in producing powerful air flow and heat output and yet are designed for maximum motor life.
Zen balance and light weight body reduces stylist body stress and promotes centered posture.
Results: shiny static free hair.






SWISS MADE, VALERA PROFESSIONAL...
offers a range of tools which meet the requirements of the most demanding hairdressers in the world.
All Valera® appliances feature advanced technology for top level performance which make the
stylist's work easier and respects the hair's delicate structure.
VALERA COLOUR CARE uses three key technologies to preserve hair color, shine and natural moisture.
• Negative ions and Tourmaline maintain the hair's proper hydration.
• Valera appliances offer top performance at lower temperatures:
- In hairdryers, faster airflow allows rapid drying at cooler temperatures.
- In hair straighteners, the ceramic coating allows hair to glide smoothly
over the plates for even heat distribution.
• Temperature Management for personalized and precise temperature regulation.

Every day thousands and thousands of hair stylists all over the world rely on the superiority of VALERA PROFESSIONAL appliances for styling and dressing their customers' hair.







InStyler Professional was created to meet the specific needs of the
professional hair styling community, by designing and delivering the most technologically advanced styling tools on the market today. The professional hair stylists, engineers and designers of InStyler Professional choose to eschew the common industry practice of making tools based on incremental change for marketing purposes. Instead, they've harnessed their
vast expertise to create game-changing new innovation that can tap
the creative potential within all professional hair stylists. Also, introducing...

TopStyler PRO Heated
Ceramic Styling Shells.


Our products are used by the professional Nail Technicians, Estheticians, Hairstylist and Day Spa Salons. Let BODY TOOLZ be your source for all your personal grooming needs.
Our entire line of beauty supplies and grooming products
are manufactured to the highest standards with the top-of-the-line- materials.
Body Toolz manufactures manicure, pedicure, facial, and hair tools.
Master-crafted, German-made, top quality shears honor the heritage of Fromm International®. With exceptional cutting performance and maximum durability, Fromm shears withstand the rigors of a professional stylist who needs the ultimate tool to execute her artistic vision day after day. With innovations like the patented Flex™ thumb ring and adjustable Perfect™ screw, Fromm shears continue to raise the bar in shear technology.

And yes, we have left handed shears in stock as well.



SALON APPAREL
High quality salon garments for the busy professional. Combining proprietary garment design, materials and patterns, André
®

products deliver high-functioning apparel on the edge of fashion. Specialized materials make our garments ideal for the salon environment including waterproof and stain-resistant fabrics for chemical treatments, lightweight fabrics to keep clients comfortable and DuPont™ Teflon® coating to resist water, stains and wrinkles.

HAIR APPAREL
André offers a selection of traditional solutions to protect hairstyles against the elements, including practical hair apparel for rain and wind plus shower caps and sleep wear in a variety of colors and styles. André hair apparel is a trusted product line with a loyal following.

COLORSAFE TOWELS
ColorSafe® are premium stain resistant towels are ideal for use in professional salons, spas and nail bars. They are 100% pre-shrunk cotton, absorbent and soft. Colorfast to chlorine and hot water. André Colorsafe are towels that look new, wash after wash.




Ladybird Line...
Fashion Inspired Salon Capes & Salon Wear.
Features exclusive designs utilizing unique fabrics & current trends.
Aprons, Capes, Client Robes and Gowns, Cover ups and Smocks are available in lots of colors and styles. All materials are water resistant.

Marvy
Providing Peace of Mind for Over 50 Years.
The Marvy Company specializes in disinfectant and sanitizing products for beauty and barber shops,and nail salons. These highly respected products include an entire family of Mar-V-Cide Disinfectants, Sanitizing Jars, and Steril-Ray Ultra Violet Sanitizing Cabinets.





Product Club...
is the accessory choice among stylists and salon professionals
all over the world. Many things have changed over the years but there's one thing that we take great pride in...in twenty years, our commitment to providing the very
best color accessories for colorists has remained unchanged.




And lots more...